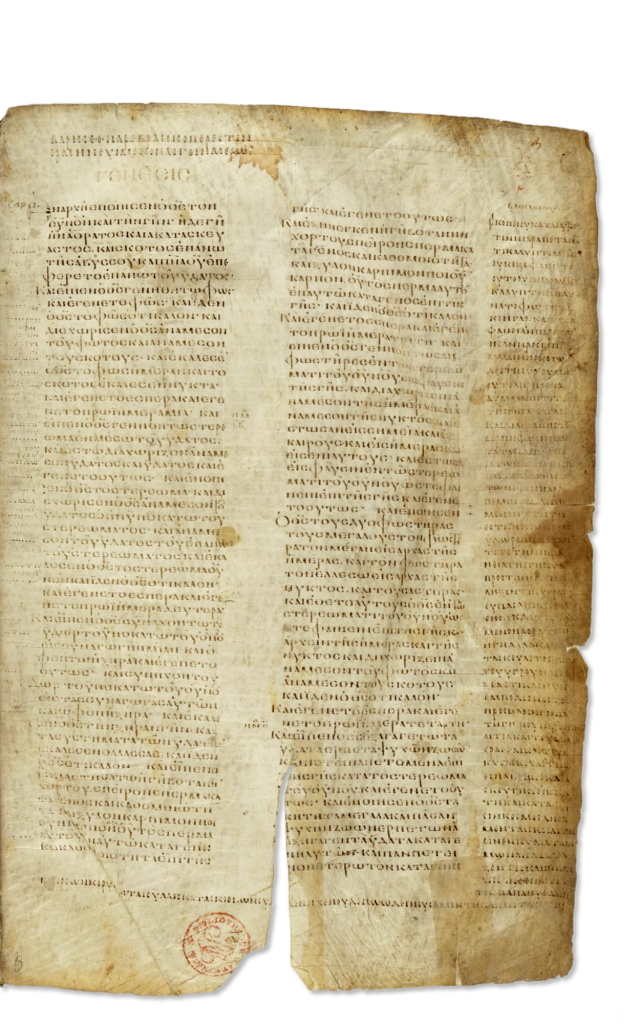 The image above features Genesis Chapter 1 in Greek, and is taken from "BnF Coislin 1", which is a 7th century Greek uncial manuscript.
Find out about the origins of "International Septuagint Day" here: http://ccat.sas.upenn.edu/ioscs/feb8/
To see one of the oldest surviving copies of a Greek manuscript, check out BP VI f.60 from the Chester Beatty collection!
Here's what part of the description says:
The manuscript is the earliest dated book in the Biblical Papyrus collection and until the discovery of the Dead Sea Scrolls (1947) was the earliest surviving copy of any portion of the Bible. Dated to the second century, it remains among the earliest surviving biblical manuscripts in codex form.

https://viewer.cbl.ie/viewer/object/BP_VI_f_60/1/
Note: The featured image at the top of the page is from the 4th century Codex Sinaiticus, and shows the first chapter of Esther (LXX).